Through outreach programs, master classes, performance discussions, and more, University of Florida Performing Arts provides many creative, educational opportunities to our community. To arrange education outreach activities, contact Derek Wohlust, Education Coordinator, at dwohlust@performingarts.ufl.edu or 352-273-2464.
Please visit our giving page to learn more about how you can support these meaningful programs.
Outreach Programs
UFPA offers a number of educational opportunities from classroom visits to school-day performances, the Partners Program and more.
Master Classes
Master classes and residencies offer students the opportunity to work one-on-one with artists.
Performance Discussions
UFPA makes every effort to provide a pre- or post-performance discussion for every UFPA-presented event.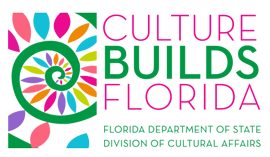 UFPA Education & Outreach Programs are sponsored in part by
the State of Florida, Department of State, Division of Cultural Affairs
and the Florida Council on Arts and Culture.