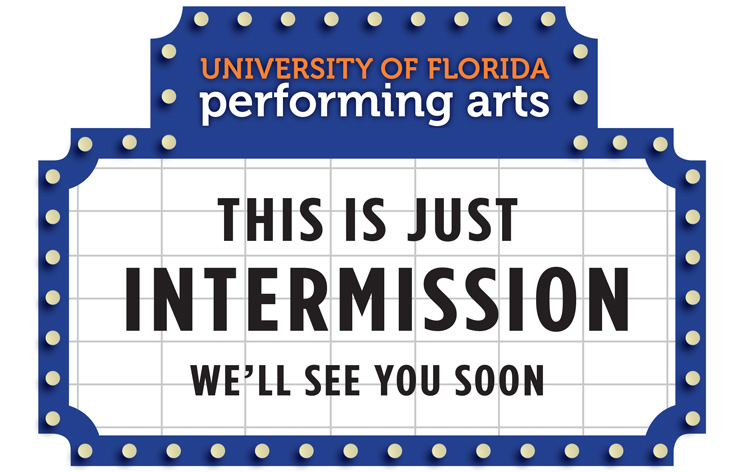 ---

"This is just intermission." Displayed on marquees at performance venues across the globe, this simple phrase has perfectly encapsulated the hope and resilience keeping the dream alive in the post-COVID-19 performing arts world.
Heading into the 2020|2021 Season we are working hard to ensure a safe and enjoyable theatre-going experience for all of you.
Suffice to say, reopening requires a considerable amount of ingenuity, dedication, and resources. We're confident we have the first two in spades, but we need assistance with securing that final ingredient.
The UFPA Intermission Fund will provide our team with the tools needed to welcome you all back into the theatre as soon and as safely as possible.
It will also jumpstart our live-streaming infrastructure, providing an opportunity to welcome the performing arts into your living rooms. So whether in-person or streaming at home, we'll be back to doing what we do best: bringing moments of meaning to life right before your eyes.
Please consider making a gift today in order to help make this future possible.
We can't wait to see all of your faces at a performance soon. After all, this is just intermission.