Norwegian brass ensemble tenThing will be your tour guide on this journey through the musical traditions of the Christmas season. Featuring songs from Norway, Germany, Italy, England, and Ukraine, as well as modern classics from America, tenThing helps spread holiday cheer the only way they know how—with fantastic new arrangements and masterful performances.
Formed in 2007 by superstar Norwegian trumpeter Tine Thing Helseth as a fun and exciting collaboration between musical friends, the ten-piece, all-female brass ensemble has firmly established themselves on the international scene to great acclaim.
Runtime: TBD with intermission.
---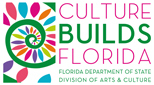 Sponsored in part by the State of Florida, Department of State, Division of Arts and Culture, the Florida Council on Arts and Culture, and the National Endowment for the Arts.